What you should know before going to Gargano Peninsula?
Life on the Gargano Peninsula flows slowly along its own path, leaning more towards tradition than chasing the spirit of the times. There is no denying that this is a tourist region (probably one could not hide such a pearl from the world), but spending holidays there, it seems that tourists are only a barely noticeable addition (regardless of how many there are).
The natives celebrate their Italian 'essence' with a morning cup of espresso or an evening glass of wine, resting at noon when the scorching sun does not pity anyone. And that's when tourists thirst for warmth and salty touch of the azure sea on the streets. You can easily fit into such a lazy Mediterranean climate, remembering a few important details. So what should you remember about going to the Gargano Peninsula? Here is some practical information:
You are going to need a car.
Apparently there is public transport on the peninsula, but certainly local connections are very limited, and some places can only be reached by car, so to explore everything the peninsula has to offer, it is recommended to rent a car, but ...
Make sure you can drive well.
The roads on the peninsula are mostly of good quality, but to some places there are only those with only one car. In addition, they wind around the streamer for several dozen kilometers, on one side bordering the rock walls, and on the other with a cliff leading straight to the sea. You have to have cold blood and a tough stomach, although not one can get dizzy from these turns!
It's hard to connect to the internet.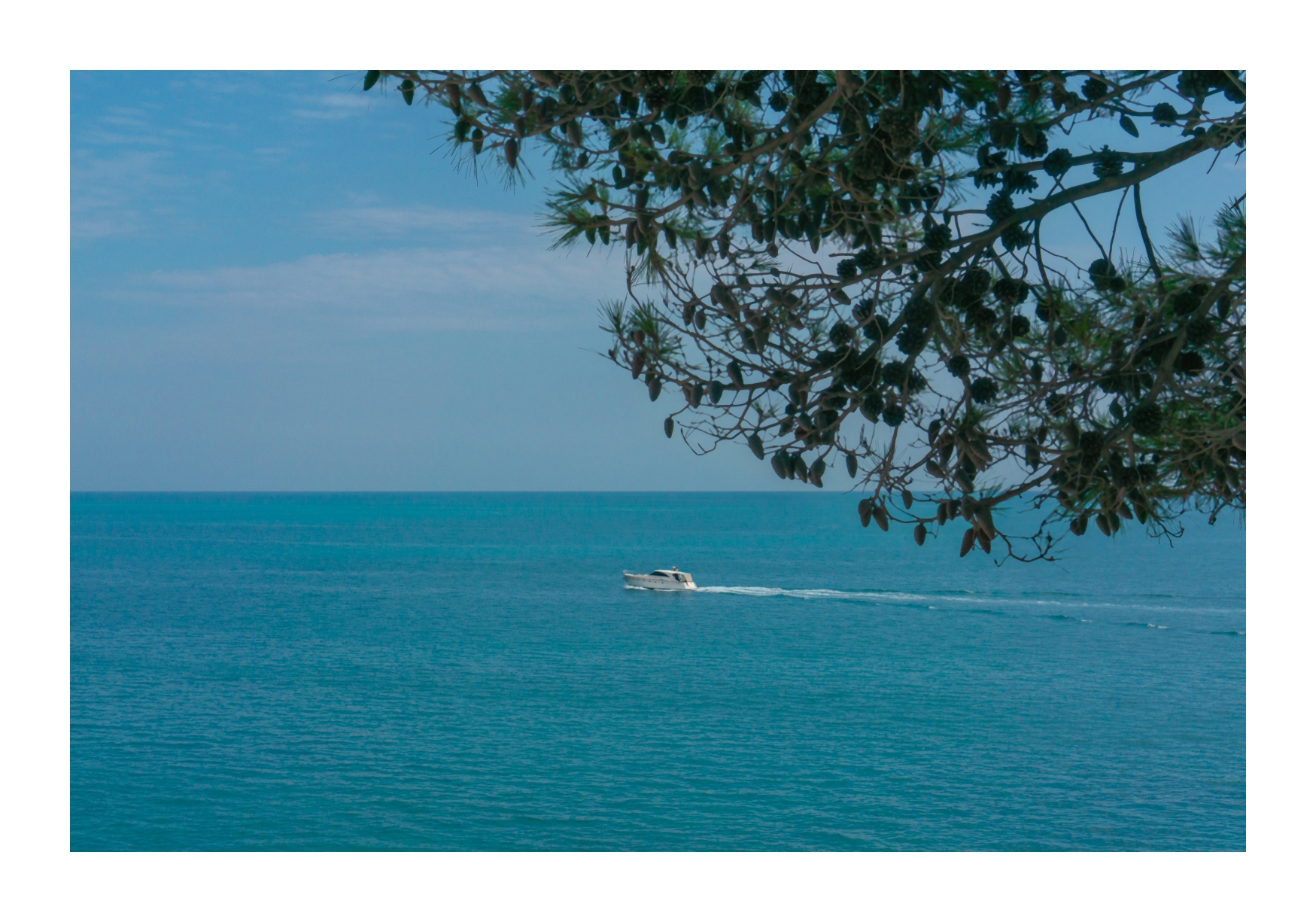 Range gets lost on the peninsula every second turn, not to mention that even in restaurants or hotels it's hard to get wi-fi. Apparently, the inhabitants of Gargano do not need it;) Large height fluctuations also intensify the difficulty in catching the network, so make sure that all the most important information and maps are available offline. Of course, the towns manage to capture 3G and in the end Google Maps will load, but it takes more or less the same as drinking an afternoon cappuccino.
In connection with the previous section, it is worth downloading the translator to a phone or tablet so that you can always have it with you and be able to communicate with the natives without any problems. A handful of people speak English here, even in tourist destinations the service rarely speaks a language other than Italian, although we have sometimes received an English menu.
Do the shopping in the morning or in the evening.
Siesta is respected here and 99% of shops and restaurants close around noon. Shops are usually open until 13:00 and then from 17:00, while some restaurants do not open until after 19:00. Some of them receive guests before, but for example they don't serve main and dinner dishes, only drinks and snacks.
Book accommodation by the beach or with private beach.
It was the peninsula's biggest disappointment! Its most beautiful beaches turned out to be inaccessible, at least by road. In Gargano there are two types of beaches: public with a huge amount of paid sunbeds (10 euros per pair), or private, available only to hotel guests, private, not available at all or private, payable for parking and sunbeds. So if you dream of a longer stay on the peninsula, opt for a hotel with a private beach, which may seem more expensive, but in the end it will offer unlimited access to the beach (sunbeds can still be paid).
These tips are not intended to scare you away, but only to help you prepare for a possible trip. Instead of checking the most beautiful beaches and photos of the region, it is better to read how the natives live and what awaits tourists upon arrival. Thanks to this you will avoid some disappointments and your holiday will be pleasant and unforgettable. If you have already been to the peninsula, please share your impressions in the comments! Maybe you have some other difficulties I haven't written about? Each piece of advice is priceless :)